The singers' gallery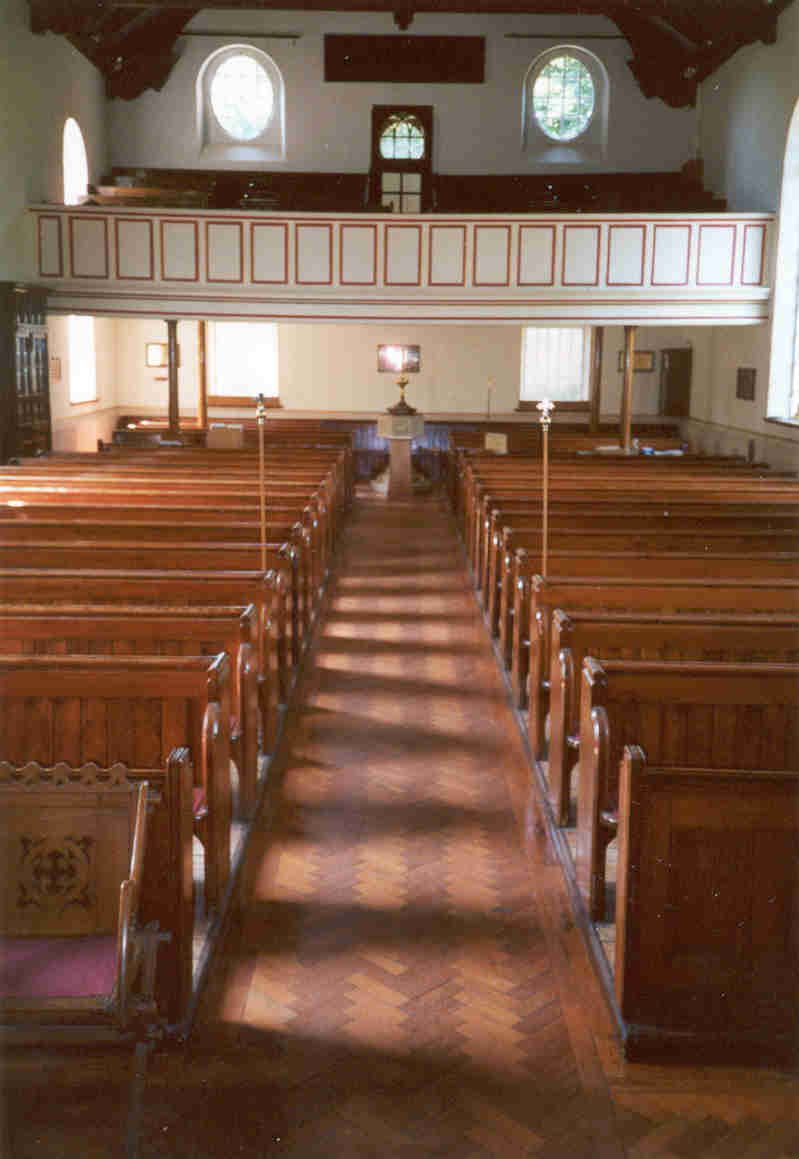 Reaching wall to wall across the west end of the nave is the Singers' Gallery, so named when it was built in 1746 because it housed the "Singers" who, accompanied by a small village orchestra, sang the services and led the singing until the addition of the chancel in 1869. The construction of the gallery may even have interrupted the building schedule, such was the new enthusiasm for congregational singing generated by the evangelical revival. (Who would design a gallery across a window?).

During the 250th Anniversary of the Consecration of the church in 1997 a replica group of singers and instrumentalists, sited there, sang psalms and hymns to music of the period.

The present day choir sings on occasions from the Singers' Gallery - their ancestral home - from where the sound pervades the whole building most effectively.