1st St. Peter's Formby Brownie Pack
We have had a very busy time with the Brownies this term.
We have been making the most of the warmer evenings and we are working on the Out & About Badge learning about the Countryside Code and the Green Cross Code. We recently organised a Nature Scavenger Hunt where the girls had to try to find various objects outside in Conservation Corner and beyond.
Here are the Brownies sitting in the new Remembrance Garden.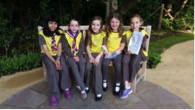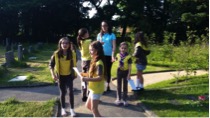 The girls love their new neckers which we designed for them last term.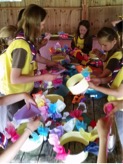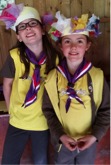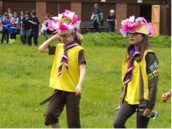 We also took part in the annual Guiding Division day which was held at Scarisbrick Campsite where we had a fun filled day enjoying the surprising sunny weather. The Brownies learned Country Dancing, made flower crowns and jingle bell streamers and completed a Treasure Hunt. The Guides enjoyed Face Painting, toasting marshmallows on their own campfires and using the Zip wire and the Go Karts.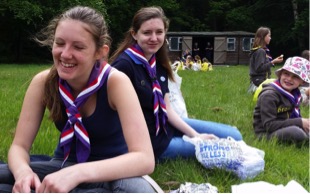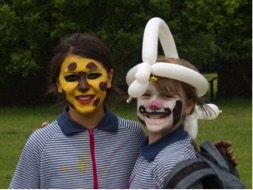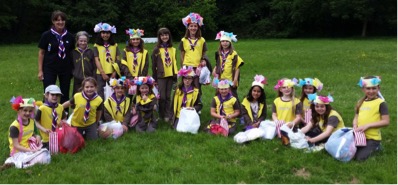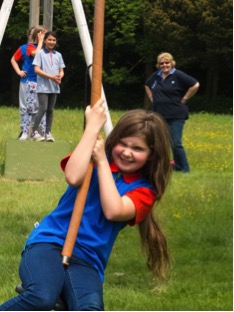 There is plenty of fun to be had at Brownies and Guides.
If you are interested in your daughter joining our Brownie Group, then please contact the parish office with your details.
We would also ask that you register your interest on the Join Us (girlguiding) website.